A Submission By Sandra Yuen MacKay
During the last few months of the pandemic, I've felt a sense of loss, despondency and separation from others. As a person with mental illness, these feelings were exaggerated and accompanied by fear and obsessive thinking. I couldn't teach and exhibitions were cancelled. I also developed tendonitis in my shoulder from painting. However, through the first six months of this year, I still drew and painted which helped keep me sane. I get a bit of a rush when I paint.
The Process of Painting
On walks, I took reference photos of city scenes devoid of people or with only a few silhouettes which spoke to the social isolation we are all experiencing. My process for some of my work was to work over previous paintings. Some of the texture and previous colours come through in the new work creating interesting juxtapositions and layers of meaning and reveal the history of the artmaking. Here are a few views of my work.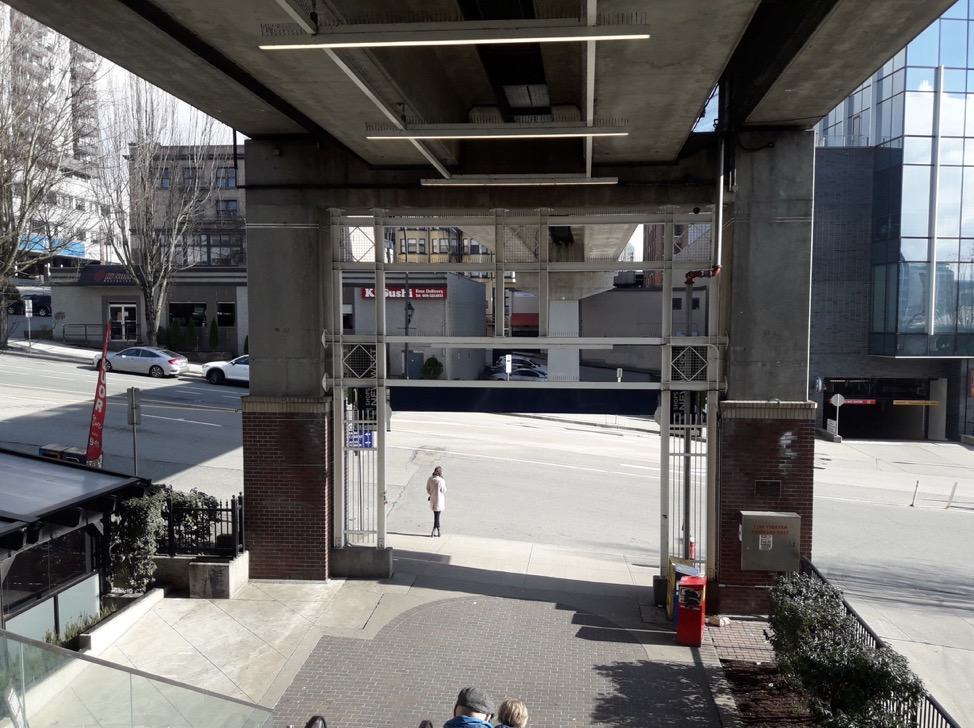 Face Masks
I also worked with Fine Art America and Le Galeriste to have my artwork printed on reusable facemasks which can be ordered online.
Books
I also have books on Amazon and Amazon Kindle about being an artist, mental illness and recovery.
Artist Statement
I interpret the local cityscape through elements of memory, history, change, isolation and the human connection. First, I start with a composition that pulls me in. I draft perspective with a ruler and pencil based on reference photographs. I may start by painting positive or negative space, working intuitively and freely. My horizons are metaphors for hope and the future.
Artist Bio
Sandra Yuen MacKay has dealt with barriers, stigma and mental health issues. She has painted for most of her adult life. Her medium is mainly acrylic painting and her content includes florals, city scenes and abstracts. Creativity is her passion and a key to her health and wellness. She attended the Emily Carr College of Art and Design and earned a Fine Arts Diploma from Langara College and a Bachelor of Arts in art history from the University of British Columbia. She received the Courage to Come Back Award and the Queen Elizabeth II Diamond Jubilee Medal for overcoming severe adversity and giving back to the community as an artist, writer and speaker on mental health issues. She is an Active Member of the Federation of Canadian Artists. She has exhibited in the Lower Mainland and her work is in public and private collections in North America.
Living with mental illness, she finds refuge through art and writing. "Painting keeps me sane, gives me an identity, a purpose in life, and fills me with its healing power."
Contact Info For Sandra Yuen MacKay
Website: https://www.syuenartist.com/
Instagram: @syuenartist
Facebook: syuenartist