Meet Our Staff
Kait came to Kickstart in the fall of 2016 as a work-placement  through
Gastown Vocational Services (a Vancouver based mental health vocational organization). With her strong administrative background, approachable personality and passion for community she quickly became a valuable asset to our organization. Under the mentorship of former Kickstart Artistic Director Yuri Arajs, Kait thrived in her role as Administrative Assistant. The Board of Directors felt that as our organization shifted Kait would be an excellent fit in transitioning to a Directorship. In November 2019, she excitedly stepped into her role as Administrative Director of Kickstart.  She is thrilled to be (co)running  such an amazing organization, as she is extremely passionate about inclusion and supporting everyone to live a fulfilling life filled with creativity!  While she is not an artist per se, she has been a lover and supporter of the arts since early childhood. Much of her youth was devoted to participation in every theatre endeavour available to her, whether it be performing, working backstage or attending productions. When she wasn't doing that she was performing original plays for her family, friends & stuffed animals, creating artistic "masterpieces" (and messes), singing in choirs (or anywhere she was allowed to sing) and writing short stories & angsty teen poetry. These days she is an avid paper crafter, novice seamstress, an enthusiastic dog & cat mom and is a lover of all things food related & enjoys cooking for her family & friends. Kait lives with severe depression & anxiety and is vehement about breaking down the stigma associated with mental illness. Kait holds a diploma of Tourism and Travel from Confederation College '02 (Thunder Bay, ON) and a Bachelor of Recreation Management from Acadia University '07 (Wolfville, NS). While her educational & career background was mostly tourism, she shifted into non-profit & mental health fields when she realized the personal importance of a career that enriches the lives of others & fills her soul!
Meet Our Board of Directors
Rachael Ransom, President
Rachael Ransom is a writer, filmmaker, singer/songwriter, blogger,
wannabe boxer and cerebral palsy warrior. She is currently working in the film industry on a documentary series, and is striving to make her own documentary in the near future. She believes that adaptability is the key to success, and hopes to continue to spread awareness to fight the many stigmas surrounding what it means to be disabled.
Contact Rachael: rachael@kickstartdisability.ca
Kim Almond, Acting Vice President
Community Support Worker, Artist.

I am a visual artist. I studied Studio Art at Capilano University and Emily Carr University of Art And Design. I have worked as a community support worker for many years. I teach art classes for the Developmental Disabilities Association and organize community art shows.
Contact Kim: kim@kickstartdisability.ca
Ellexis Boyle, Secretary
Ellexis is a professional pastry cook by trade and currently works as a pastry instructor at North West Culinary Academy of Vancouver. Ellexis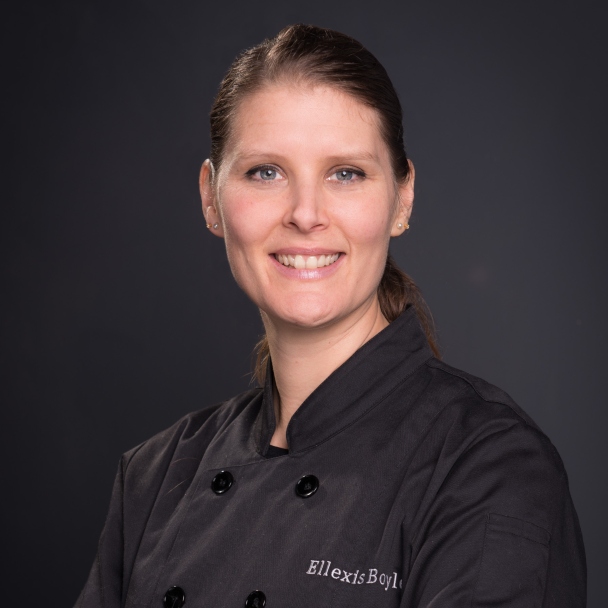 also holds a Master of Arts in Women and Gender Studies and a Ph.D. in Sociology (Kinesiology) both from the University of British Columbia. She is passionate about contributing to the social equality of all people and animals and is delighted to have the opportunity to contribute to Kickstart by serving as the secretary of the Board. Ellexis can be found baking, gardening, and foraging in the woods with her Chihuahua!
Contact Ellexis: secretary@kickstartdisability.ca
MFA MA PhD – visual artist, registered psychologist, registered art therapist.
Each time I've been forced by circumstances to change how I make art, I've moved into new artistic territory. I've been taken to places I had wished to go, but didn't know were available to me. Disability has fueled my art in this way and has led me into interesting artistic collaborations.
Inspired by the first Kickstart festival, I've been developing assisted art-making methods to use in my own art studio and in my art therapy practice. For decades I have been working to make Arts & Health services available to as many people as possible, especially people experiencing medical illness or disability. I helped develop a Canada-wide program of online art therapy groups for people with cancer.
Contact Kate: treasurer@kickstartdisability.ca
Stella Panagiotidis
Stella Panagiotidis is a fixture in Vancouver's arts and entertainment scene, where she shines as a marketing, business development and event
management professional. Her client portfolio includes Tourism Vancouver, TD Vancouver International Jazz Festival, The Feldman Agency, and Women in Film and Television Vancouver.
Stella is also a keynote speaker who is passionate about sharing stories of resilience.  She's appeared on Global BC and CBC/ Radio-Canada and has taken the stage at Dress for Success Vancouver's IMPACT Gala 360, YWCA's Women Who Inspire Speaker Series and Soroptimist International's Live Your Dream Awards.
During her spare time, Stella immerses herself in yoga, stand-up comedy and walking the fashion runway support of local charities.
Contact Stella: stella@kickstartdisability.ca