Meet Our Staff
Jenna Reid, Artistic Director
Jenna Reid (she/her) is a fibre artist who works primarily with the practices of quilting and natural dyes as a way to engage with activist based aesthetics. Throughout the spring, summer, and fall of 2020, Jenna has worked alongside prominent social movements in Toronto creating large scale banners and pennants to creatively activate messages for racial justice and radical change.
Jenna has completed a residency on Toronto Island with the Feminist Art Conference, and has exhibited her work and presented on panels in Canada, the US, the UK, and Australia. Jenna's studio work explores inter-institutional violence informed by the histories of queer, feminist, Deaf, disability, and mad movement organizing. With a studio based PhD in Critical Disability Studies at York University, Jenna's teaching and research specializes in the emergent field of Mad Studies. Jenna uses art in classroom and community spaces to create ruptures, open up new lines of inquiry, encouraging people to turn away from the need to resolve and instead open up the transformative possibilities that happen when we render things problematic. Jenna has published in The Journal of Literary and Cultural Disability Studies, Canadian Art, Intersectionalities: A Global Journal of Social Work Analysis, Research, Policy, and Practice, Journal of Progressive Human Services, and Studies in Social Justice.
Contact Jenna: jenna@kickstartdisability.ca
Kait Blake, Administrative Director
Kait originally came to Kickstart November 2016 as a work-placement through Gastown Vocational Services (a Vancouver based mental health vocational organization). With her strong administrative background, approachable personality and passion for community she quickly became a valuable asset to our organization.
Under the mentorship of former Kickstart Artistic Director Yuri Arajs, Kait thrived in her role as Administrative Assistant. The Board of Directors felt that as our organization shifted Kait would be an excellent fit in transitioning to a Directorship. In November 2019, she excitedly stepped into her role as Administrative Director of Kickstart.
She is thrilled to be working with such an amazing organization, as she is extremely passionate about equity, inclusion and supporting everyone to live a life filled with creativity! While she is not an artist per se, she has been a lover and supporter of the arts since early childhood. Much of her youth was devoted to participation in every theatre endeavour available to her, whether it be performing, working backstage or attending productions. When she wasn't doing that she was performing original plays for her family, friends & stuffed animals, creating artistic "masterpieces" (and messes), singing in choirs (or anywhere she was allowed to sing) and writing short stories & angsty teen poetry. Her most notable artistic endeavour in recent years was performing in the choir ensemble for Requiem For A Lost Girl, a partnership project with Vancouver Opera and The Kettle Society; Kait was hired as a project assistant to work with members of The Kettle and to assist professional artists with weekly singing and writing workshops leading up to the performance. While she is by no means a singer, the experience was a chance of a lifetime! These days she is an avid paper crafter, novice seamstress, an enthusiastic dog & cat mom and is a lover of all things food related. Kait lives with severe depression & anxiety, learning disabilities and chronic pain. She is vehement about breaking down the stigma associated with disability, and most specifically mental illness.

Kait holds a diploma of Tourism and Travel from Confederation College '02 (Thunder Bay, ON) and a Bachelor of Recreation Management from Acadia University '07 (Wolfville, NS). While her educational & career background was mostly tourism, she shifted into non-profit & mental health fields when she realized the personal importance of a career that enriches the lives of others & fills her soul!

Contact Kait: kait@kickstartdisability.ca
Meet Our Board of Directors
Rachael Ransom, President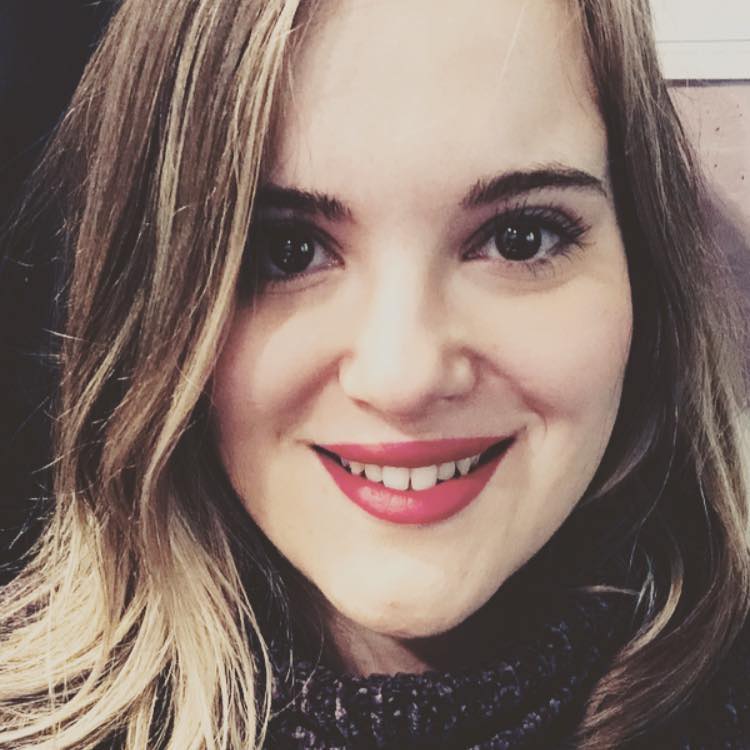 Rachael Ransom is a writer, filmmaker, singer/songwriter, blogger, wannabe boxer and cerebral palsy warrior. She is currently working in the film industry on a documentary series, and is striving to make her own documentary in the near future. She believes that adaptability is the key to success, and hopes to continue to spread awareness to fight the many stigmas surrounding what it means to be disabled.
I'm thrilled to announce that I have been elected Board President of Kickstart Disability Arts & Culture. This is a huge honour, and I am forever grateful to former president, Wendy D, for her leadership, support and her dedication to helping Kickstart flourish and grow to what it is today. You've given me massive shoes to fill, and I will do my best to make a positive mark on this organization, just as you have. Kait Blake, I look forward to working alongside you, to be your right hand woman as we and the other board members forge ahead to continue to advocate for those who identify as living with a disability. I couldn't do this without your support or your exceptional drive to make Kickstart the best it can be. Kickstart's mission has always been to get disabled artists of many disciplines paid for their work, and I'm so thankful to have been chosen to help lead the way. As a team we work towards a future of equal representation and opportunity. Disability does not mean inability, and through Kickstart I am elated to be able to showcase the talented, hard working individuals who are the reason our organization exists today. Thank you for inviting me to step into this role, I look forward to serving my term as your president. – Rachael
Contact Rachael: rachael@kickstartdisability.ca
Kate Collie, Vice President
Kate Collie (MFA MA PhD) is a visual artist, retired psychologist, and registered art therapist, with an MFA in fine art, an MA in counselling psychology and a PhD in health promotion.

For decades I have been working to make Arts & Health services widely available, especially to people experiencing medical illness or disability. For example I directed an Arts & Medicine program at the Cross Cancer Institute in Edmonton and helped develop a Canada-wide program of online art therapy groups for people with cancer. Inspired by the first KickstART festival in 2001, I have developed mixed ability art-making methods to use in my own studio and my art therapy practice.
www.KateCollie.com
Kim Almond, Treasurer
Community Support Worker, Artist. I am a visual artist. I studied Studio Art at Capilano University and Emily Carr University of Art And Design. I have worked as a community support worker for many years. I teach art classes for the Developmental Disabilities Association and organize community art shows.
Tina Chen
Having served on other boards before, Tina Chen hopes to bring some value to the team at Kickstart. She hopes to help out in her community, and bring art of all kinds for the people to enjoy. While everyone might have their own thing, my thing has always been about crafting and visual arts. It is great to serve in the community with Kickstart.
Ladan Sahraei
Ladan Sahraei (Pronouns: She, Her) an Iranian-Canadian deaf female film maker. She completed her Associate Degree in Physical Education, but later pivoted to studying graphics design before coming to Canada in July 2014. She is the first deaf filmmaker in Iran, where she has made several short films, as well, two feature documentaries made in Canada. She has received awards and honours for her work. Filmmaking is her passion and is an avid supporter of the visual and performing arts, painting, and film in disability.
Aside from Kickstart, Ladan has been actively involved on the boards of with a few other non-profit organizations; Greater Vancouver Association of the Deaf (GVAD), Vancouver Community College, Pride In Art Society and Queer Arts Festival. Ladan loves to make films and documentaries. She enjoys traveling around the world and meet people from a different cultures.  Follow Ladan on Instagram!
Aleatha Lindsay
Aleatha Lindsay is an Atlanta based award-winning multi-disciplinary artist, independent curator, disability advocate, and published author. She is a graduate of Georgia State University, Russell Sage College, as well as Savannah College of Art & Design where she holds a Master of Arts in Creative Business Leadership. After completing her studies, she went on to pursue posts in the mental health, arts community development, and special education arenas. She has held curatorial and leadership roles at several arts organizations in the metro Atlanta area including Kudzu Art Zone, Art Center and Gallery.
Deaf from the age of 2, she credits her early exposure to the arts with helping her overcome the challenges related to her disability. Her work has been purchased by collectors nationally and exhibited in Atlanta, New York, Spain, Morocco, and Norway. Lindsay is the Founder and Curator of The Ikouii Creative, a disability-led organization committed to providing opportunities and support for artists with disabilities as well as transforming cultural institutions into an engaging and meaningful space for all visitors. The Ikouii Creative serves artists worldwide, in countries including the United States, Canada, The Netherlands, The United Kingdom, Australia, Japan, Israel, and India. The organization offers a diverse spectrum of exhibitions, events, and programs to amplify its impact in the arts sector.