---
NEW WAVE, 30 & Under
To kick off the beginning of our 23rd year, we are having a group exhibition of younger emerging artists with disabilities and calling it New Wave!
We want to engage and work with the next generation of artists with disabilities and share what great talents are up and coming. We are looking for artists with disabilities that are age 30 and under only for this exhibition. We want to see your photography, painting, drawing, stitching, sculptures, whatever it is you make!
This will be a juried exhibition, artists will be paid an honorarium (minimum CARFAC fee), and all participating artists must be current Kickstart Members. Not a member? You can still apply!
The exhibition will take place in 2021 and be online only based on Covid restrictions.
Here is what you need to send us to be considered for the exhibition:
1. Four (4) images of your artwork. The name of each file should include your name and artwork title. Such as John Smith – Landscape Rolling Hills.
2. A list of the artwork you are sending us with title, medium, size. These must correspond to the titles of the images.
3. An artist statement or a bio about yourself, your art, your education and past exhibitions, if any. We want to get a better understanding of who the artist is.
Applications should be submitted via ONE PDF document as an email attachment. Images may be attached outside of PDF, but it is preferable they be included in one document.
Should you require accommodations or assistance to complete this application, contact us at hello@kickstartdisability.ca
Submit application via email to jenna@kickstartdisability.ca with the subject line "New Wave Application".
Application Deadline:
Monday May 31st, 2021
Please note only completed applications will be accepted.
Due to volume of applications, only successful applicants will be contacted.
---
---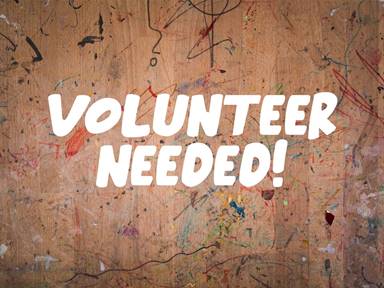 The Victoria Disability Resource Centre is looking for a volunteer to coordinate the production of our Ninth Annual Artists with Disabilities Showcase!
The show, held in early December, provides a platform for local artists who identify as having a disability to share their amazing creative talents, as well as observe the United Nations International Day of Persons with Disabilities (December 3rd.) Due to concerns regarding the ongoing pandemic, this year's showcase will be held online.
As the Lead Coordinator for the Artists with Disabilities Showcase, you will be responsible for organizing and coordinating the various stages of production, with the support of other contributors. Tasks include, but are not limited to:
• Determining how the art pieces will be displayed online
• Determining how artists will submit their pieces
• Ensuring the show is properly advertised to the public
• Assisting with the selection of a jury to determine which pieces will be featured
• Providing featured artists with photo release forms and other documents
• Coordinating with featured artists to receive final photos of the piece to be displayed, along with an artist bio write-up
• Managing all online tasks during the event duration
Potential applicants should ideally have the following skills:
• Strong computer skills, especially with Excel
• Knowledge of social media, including Facebook, Twitter and Instagram
• Ability to organize and prioritize
The Lead Coordinator will receive support from other contributors, including several who have had previous experience with the Artists with Disabilities Showcase, as well as VDRC staff. This role can be done remotely from home.
If you have any questions regarding the volunteer position or are interested in applying, please contact volunteer@drcvictoria.com or 250-595-0044, extension 109!
---
Calls For Artists From Outsiders and Others
1. Here and Queer / July 30 – August 29
Featuring works by self-taught artists that identify as LBGTQIA2S+, or simply not straight. 
Due June 13th.
2. Birds! Birds! Birds! / Sept 3 – 26
We are looking for self-taught artists that love birds as much as we do. 
Due July 11th.
3. What Disability? / December 3 – 26
Featuring works by artists that identify as living with a disability, and are self-taught.
In honour of International Day of Person with Disabilities which is December 3rd. 
Due Oct 31st. 
How to Apply:
1. Email up to 6 images of artwork to be considered for an exhibition. 
2. The name of the image files should include your name and the title of the work, such as "1. Sam Stone– Outer Space", "2. Sam Stone – Alien Family".
3. Include a list that describes the images you are sending in. This list should identify your images as you titled them. 
4. Include a statement about yourself that includes your education, exhibition history, your interest in the exhibit theme, and how it relates to your artwork. 
Email all your information to:
For All the details & a full list of current
Calls from Outsiders and Others visit: www.outsidersandothers.com/news
---
Call For Artists: Langley Arts Council
This exhibition was created to provide a safe space and platform for specific voices of those whom we, perhaps, don't hear from as often as we should. The Beyond Barriers call is created specifically to allow BC artists who identify as having a disability or being differently-abled (currently or recently, permanently or temporarily) to showcase their work, without any of the labels you may have acquired over the years. The type of difference is not important, and all are welcome regardless of whether your situation is obvious to those around you (visible) or not (invisible).
Although we are inviting artists who identify in this way, the show is NOT about this identity, it is about moving past these barriers into whatever is important to you, and about remembering everyone's wholeness in spite of obstacles. The LAC welcomes all perspectives, and all subject matter is welcome.
Exhibition Dates; August 20th – October 6th, 2021
At the Aldergrove Kinsmen Community Centre 'Foyer Gallery' and 'AIFS
Online Galleries'.
Deadline: Monday, August 2nd, 2021
For further details and to submit, follow this link: https://www.langleyarts.ca/submit/beyond
---