No Current Calls from Kickstart.

Have an idea for future programming or want to discuss collaborating? Email our Artistic Director at jenna@kickstartdisability.ca
---
---
From Maya Nelson-Rowntree
Hello Kickstart Community! 

I am a podcast producer creating an up-and-coming podcast series about food security and disability. This podcast is being created through a joint initiative between the Disabled Independent Gardeners Association (DIGA) based in Vancouver and Ingenium, a Crown Corporation which manages three national museums in the Ottawa area. 

I am currently looking for a BC artist who can create the podcast cover art on the theme of food security for those with disabilities. Your artwork will be displayed across different podcast platforms, social media pages and websites upon release.
Please email me at mayaneltreee28@gmail.com for more information!

An honorarium will be provided!
---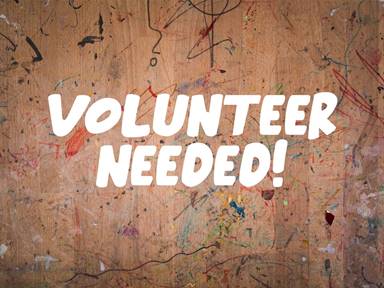 The Victoria Disability Resource Centre is looking for a volunteer to coordinate the production of our Ninth Annual Artists with Disabilities Showcase!
The show, held in early December, provides a platform for local artists who identify as having a disability to share their amazing creative talents, as well as observe the United Nations International Day of Persons with Disabilities (December 3rd.) Due to concerns regarding the ongoing pandemic, this year's showcase will be held online.
As the Lead Coordinator for the Artists with Disabilities Showcase, you will be responsible for organizing and coordinating the various stages of production, with the support of other contributors. Tasks include, but are not limited to:
• Determining how the art pieces will be displayed online
• Determining how artists will submit their pieces
• Ensuring the show is properly advertised to the public
• Assisting with the selection of a jury to determine which pieces will be featured
• Providing featured artists with photo release forms and other documents
• Coordinating with featured artists to receive final photos of the piece to be displayed, along with an artist bio write-up
• Managing all online tasks during the event duration
Potential applicants should ideally have the following skills:
• Strong computer skills, especially with Excel
• Knowledge of social media, including Facebook, Twitter and Instagram
• Ability to organize and prioritize
The Lead Coordinator will receive support from other contributors, including several who have had previous experience with the Artists with Disabilities Showcase, as well as VDRC staff. This role can be done remotely from home.
If you have any questions regarding the volunteer position or are interested in applying, please contact volunteer@drcvictoria.com or 250-595-0044, extension 109!
---
Calls For Artists From Outsiders and Others
1. Birds! Birds! Birds! / Sept 3 – 26
We are looking for self-taught artists that love birds as much as we do.
Due July 11th.
2. What Disability? / December 3 – 26
Featuring works by artists that identify as living with a disability, and are self-taught.
In honour of International Day of Person with Disabilities which is December 3rd.
Due Oct 31st.
How to Apply:
1. Email up to 6 images of artwork to be considered for an exhibition.
2. The name of the image files should include your name and the title of the work, such as "1. Sam Stone– Outer Space", "2. Sam Stone – Alien Family".
3. Include a list that describes the images you are sending in. This list should identify your images as you titled them.
4. Include a statement about yourself that includes your education, exhibition history, your interest in the exhibit theme, and how it relates to your artwork.
Email all your information to:
For All the details & a full list of current
Calls from Outsiders and Others visit: www.outsidersandothers.com/news
---